DANA BARBER …Dana grew up listening to the marimba music of Marim-bam-buz  in Port Al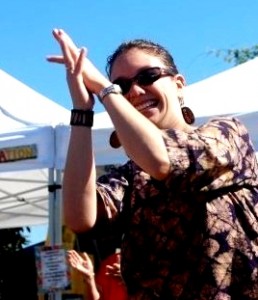 berni, B.C.  She loved the energy surrounding the music and the band.  Dana Joined Mufaro in 2006, and is happy to have that kind of energy in her life again. "I hope that, as a band , we can invite the audience to share in the joy that this music brings to us".
LIZANNE CHICANOT…     Lizanne spent a number of her growing up years in Africa and loves just about everything about Africa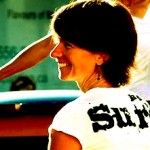 ….especially Zimbabwean Marimba music. The first time she held a mallet and hit a key, it was just like magic, and there was no turning back!  She says, "As a kid, I always wanted to be part of the Partridge Family…but this is way Better!"
GILES COLLINS….Giles has played in various musical groups over the years but coming to the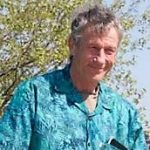 west coast he found the marimba tradition here very exciting. All those polyphonic African rhythms criss-crossing and intermingling make for a joyous music that carries musicians and audience along together.  And the marimba is a great instrument to play, simple in principle but challenging to maintain a part while everyone else is often playing quite a different pattern.
DAWNE KIRWAN…The first time she saw Marimba Muzuva performing, she was amazed. She knew instantly that she was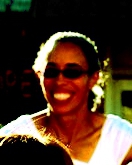 going to learn to play that instrument. Never in her wildest dreams, however did that include playing for an audience! – Something she now has come to relish. Presently, her wildest dreams include opening for Blue Rodeo! Dawne is an original member of Mufaro.
BERNIE MARTIN-WOOD…Bernie has been a 'roadie' with Mufaro since they formed and became a part-time player in 2006. Bern was a full

time member  – he loved all types of percussion. He was attracted to the sound of the marimba the first time he saw Marimba Muzuva at the Moss St. Market. He said "…for me an African marimba ensemble is a feast for the eyes as well as the ears…" . We miss this very sweet man.
MARTI MARTIN-WOOD…Marti loves  African, Latin, Cuban, Brazilian (Samba) music –It's gotta have rhythm!- and lately some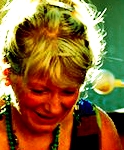 Bluegrass!? (but don't tell anyone!)  An original Mufaro member, she loved Zimbabwean Marimba the first time she heard it. "I just never thought I'd have the opportunity to play, and then one day at the Metchosin Market, Dawne asked if I'd be interested in learning, and that was it!"  I just Love the way the audience reacts. When we are really playing well -locked in, and the Babies are jumping and the Grannies are swaying…It's just the absolute best.  So lucky to have this with these wonderful people.
REJEANNE McK…Rejeanne has been playing music since she was seven years old. Originally a classically trained musician, she has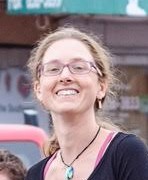 played in numerous bands and orchestras. But…then there was marimba! Rejeanne fell hopelessly in love with Zimbabwean music in 2008 and has been playing ever since. She became a member of Mufaro Marimba in September 2015.
DAVID J. MORIN, Guitar…African music to me is: complex shapes, rich colours, and deep felt emotions –the Marimba expresses these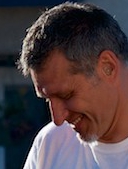 with honesty and purity. I first saw Mufaro Marimba in the summer of 2012. I remember being fascinated by the music's volcanic activity of rhythm and melody. After that performance, there lingered within me a curiosity for this rambunctious and seemingly chaotic type of music. Fortunately I was acquainted with one of their members who then gave me an invitation to "come out and jam" with them. This "jam" occurred on a Tuesday, it went well, and was asked directly, "so, we have a gig this Thursday, do you want to come out?" Here I am, years later, still with the group – and loving it.
BARB ROBERTS…Barb has been playing marimba music for over 20 years and is an original member of Mufaro. "The music takes you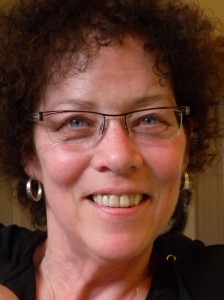 away – it is almost like a meditation; you lose all your worries". Barb loves to hold down the rhythm and the smile on her face gives it all away.  Born into the back beat of rock n' roll, Barb's loves now are the poly rhythms and complexities of African music.
FRANCES WEICK…Exposed to marimba at her daughter's preschool, on moving to Victoria, Frances was blown away by the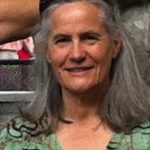 Zimbabwean style of one of the founding west coast bands, Muzuva. She has needed to be in the middle of it ever since.  She counts among her greatest learning accomplishments the ability to tap either (or both) foot (feet), play different rhythms on each hand, and sometimes sing, all at the same time. "This music is so infectious that it's impossible not to move."